Three Considerations for Your Data Management Strategy
---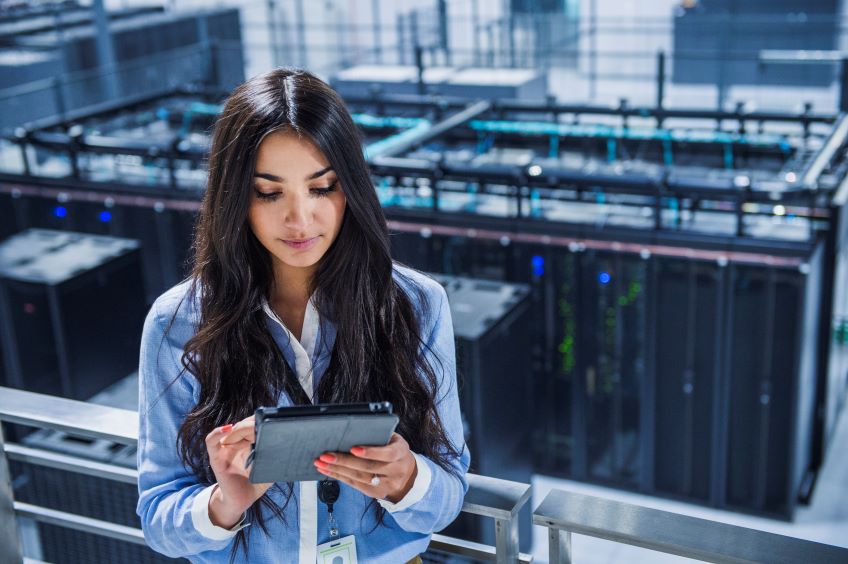 Storage – rarely something we spend time pondering in our personal lives. Depending on the item, you may keep it close to home in an attic or safe, or you may move it to a storage unit. Not much thought is given as to when it will be removed from storage, who might need the item, or when they might need it. And why should there be? It just matters that the storage is off our tables and out of our closets.
Storing enterprise data is a very different story.
Successfully storing valuable enterprise data brings important considerations. How can you optimize and predict fluctuating storage costs? Where will the data live so that it is re-accessible where and when you need it? How will you manage the data across your infrastructure?
These three areas – cost, location, and management – are the key considerations when evaluating a data storage solution.
Cost
Predicting data storage spend is difficult. Larger and more numerous datasets show no sign of decreasing, making "more" the only reasonable prediction of necessary storage, and with it, storage costs. Not all datasets are created equal, meaning another variable comes into play – using various storage venues to maximize cost-effectiveness. Hot and cold data should be stored differently to align with their demand by the business.
Businesses should pursue storage options featuring an on-demand, pay-as-you-go consumption model to better predict and store increasingly large datasets. In addition, a key variable to look for is how the venue will compliment your existing infrastructure. Will it enable you to store and replicate data at a lower cost than Cloud Providers? Last, businesses should always beware egress fees – you shouldn't have to pay twice for your data.
Location
Edge computing solutions are here. Digital businesses are increasingly implementing edge infrastructures that get as close as possible to the source of the data: the digital interaction. Data storage, and the location of that data, are a key component of a successful edge deployment. Using a traditional, centralized infrastructure to store and re-access data is a recipe for latency, and milliseconds matter at the edge.
An ideal edge storage deployment operates with single-digit latency to the source. Now, because storage is adjacent to the origination of the data, that data does not have to travel to the data center core and back. Additional storage, pre-deployed at edge sites, is an especially important consideration, allowing businesses to eliminate guesswork as to where and when more edge storage is needed. Edge data should also be built into a strong global network to make it available to applications wherever needed.
Management
As amounts of data grow, so does the supporting infrastructure. According to TechJury, "2.5 quintillion bytes of data are produced by humans every day." As these larger data sets increase at a rate that outpaces new support enhancements, often the infrastructure expands as a disparate patchwork of storage to attempt to keep up. This short-term solution can quickly develop into a long-term problem. Managing a disparate data footprint that gets farther and farther from the enterprise data core is complicated and unscalable, especially if that footprint includes different storage vendors. The data held in these venues is no doubt valuable, leading to the question of how a business can effectively manage data protection strategies across a mishmash of locations and vendors. Even relatively straightforward management tasks, like moving data between locations and hardware maintenance, can spiral into negative business impacts when using a taped-together infrastructure. Having a handle on storage management is imperative to successfully acting on and protecting that data.
To implement a successful data management strategy, one that enables agility, security, and simplicity, businesses should keep in mind the following when evaluating storage solutions. First, look to see if the vendor offers a standard portal management interface across all venues. This will ensure not only that your data is compatible to move between locations, but that you can do it yourself. Another benefit of a standardized interface is that valuable business data can be replicated across all venues, delivering the right data at the right time. Next, evaluate how you will manage your storage strategy to secure data. Point-in-time snapshots across the infrastructure will protect data and get you back up and running when it matters most. Last, review hardware maintenance and deployment costs. Rather than managing hardware across locations and vendors, which can quickly bog down business-critical activities, the ability to utilize self-service provisioning and configuration, while not having to deal with hardware and software lifecycle management frees up time to focus on core business needs.
Cost, location, and management. Choosing the right data storage solution for your business along each of these criteria can not only ease headaches – it can help you reach business targets. As data sets grow larger, optimizing costs, proximity considerations, and management tactics should be addressed. Being ready for the future means getting started today.
Find out more about Lumen Network Storage.
This blog is provided for informational purposes only and may require additional research and substantiation by the end user. In addition, the information is provided "as is" without any warranty or condition of any kind, either express or implied. Use of this information is at the end user's own risk. Lumen does not warrant that the information will meet the end user's requirements or that the implementation or usage of this information will result in the desired outcome of the end user. ©2021 Lumen Technologies. All Rights Reserved.
---
Trending Now
You may also like