Speeding Innovation at the Edge with Lumen Technologies and IBM Cloud Satellite
---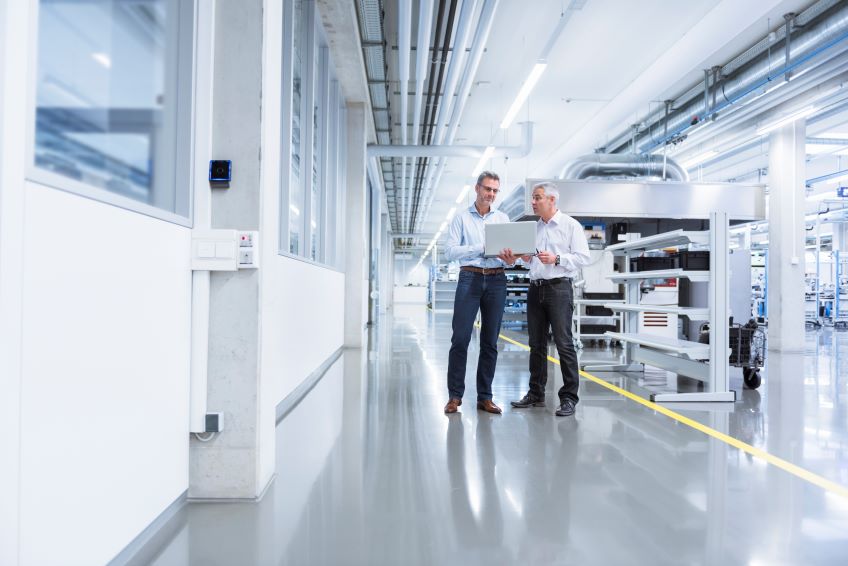 This blog was co-authored by Andrew Dugan, Chief Technology Officer, Lumen Technologies & Steve Canepa, Global GM & Managing Director, IBM Communications Sector
Helping our customers innovate has always been at the heart of Lumen Technologies and IBM's longstanding work together. Lumen operates one of the largest, most connected and deeply peered networks in the world with approximately 450K route miles of fiber and more than 180K on-net fiber locations. IBM works with leading companies across every industry to deliver smart workflows that optimize internal operations and help deliver excellent customer service.
Today, IBM and Lumen are building on this commitment and taking the next step forward in our relationship by announcing a powerful collaboration to help accelerate how innovation can be driven at the edge. Lumen has integrated IBM Cloud Satellite for deployment across its global network of edge computing sites to help enable companies to consistently and securely harness IBM's open hybrid cloud technologies in near real time at the edge.
Why is this so important? It means customers can now deploy the power of IBM Cloud in any environment the Lumen network can reach, allowing them to use a location that is physically closer to where their data is created and processed.
And with IBM Cloud Satellite, customers gain access to a consistent and secured set of cloud services, like AI, security and automation, regardless of where their workloads reside – on a public or private cloud, on premises or at the edge. IBM Cloud Satellite: Build faster. Securely. Anywhere.
Flexibility and choice fuel innovation at the edge
As enterprises harness expanding volumes of data at the edge, they are grappling with a growing need for open, hybrid cloud technologies that can enable more flexible deployment options and a consistent, secure experience across operations.
By using IBM Cloud Satellite on the Lumen global edge platform, our customers gain access to a secured, open, hybrid cloud platform and advanced services like AI, security and automation. Customers can build and deploy data-intensive applications quickly via the cloud or edge environment of their choosing, helping to ensure not only a consistent experience across all platforms and applications, but also one that is designed to keep their data protected.
This is designed for continuous operations – including deployment and development – in any environment, on any cloud. And, perhaps most crucial, this frees up our customers to focus on what's most important: innovation.
A slice of time with a big impact
We don't often think about measuring time in less than a second. It's hard to conceptualize anything moving that fast. But in the world of edge computing, milliseconds – or .001 of a second – make an enormous difference.
This is latency, the time delay between a data request and the response – and it's crucial to unleashing the power of edge computing. Our customers want this faster than the blink of an eye – or less than 10 milliseconds.
By being able to deploy IBM Cloud from the close proximity of a Lumen edge computing site, our customers can experience reductions in latency. And this can have a profound impact.
Consider how critical mere milliseconds are for a doctor using robotic equipment to perform a remote surgery. Or think about a manufacturing line where changes in speed need to be adjusted nearly instantly to avoid product loss. Or consider a construction site utilizing video analytics to monitor for health and safety violations to send to the on-site safety officer.
Closer deployment for improved data sovereignty
Enabling close proximity from Lumen Edge locations along with IBM Cloud Satellite can also help customers feel more confident in how they manage their data protection and privacy. This is critical as customers building edge applications around the globe must still meet essential standards such as data sovereignty, security and compliance readiness.
Having the choice to deploy your applications from, say, an edge location down the street versus from a cloud or data center located states or even countries away can facilitate management of the increasingly complex data being generated and processed at the edge.
Taken together, our latest collaboration marks a huge step as customers work to propel the next generation of edge innovation and push their businesses forward.
And as we face another point of immense technological and societal change, IBM and Lumen are committed to helping our customers drive the advancements that can redefine how we connect our lives, our work and our human potential.
Lumen – The Platform for Amazing Things
IBM Cloud Satellite: Build faster. Securely. Anywhere.
Learn more about how together Lumen and IBM are helping drive innovation at the edge.
This content is provided for informational purposes only and may require additional research and substantiation by the end user. In addition, the information is provided "as is" without any warranty or condition of any kind, either express or implied. Use of this information is at the end user's own risk. Lumen does not warrant that the information will meet the end user's requirements or that the implementation or usage of this information will result in the desired outcome of the end user. This document represents Lumen's products and offerings as of the date of issue. Services not available everywhere. Business customers only. Lumen may change or cancel products and services or substitute similar products and services at its sole discretion without notice. ©2021 Lumen Technologies. All Rights Reserved. 
---
Trending Now
You may also like