SD-WAN—Why the Network Matters (More)
Posted On September 8, 2021
---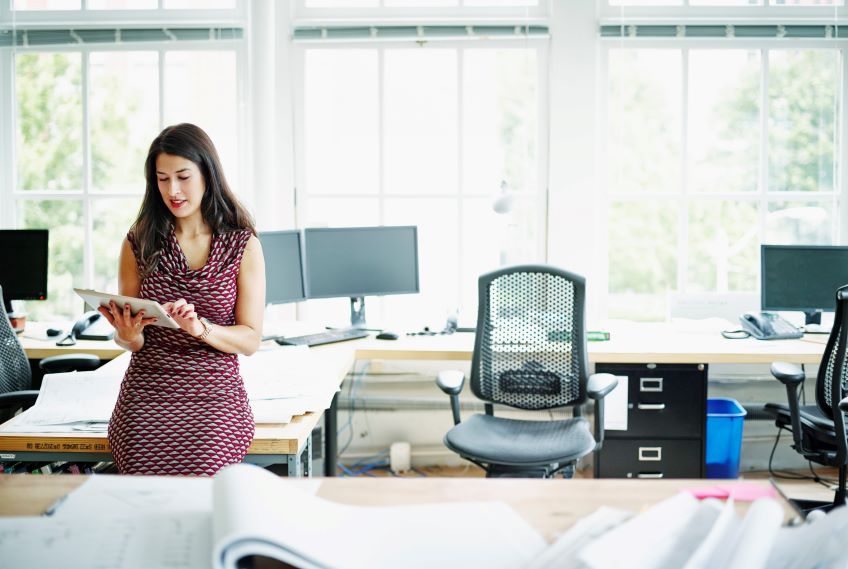 Software-defined wide-area networks (SD-WAN) technology has grown by leaps and bounds over the past few years. The software-based network overlay improves management, functionality and security. But several misleading myths have started to swirl around SD-WAN, which distort its capabilities and its role within a robust, flexible networking strategy.
One such myth touts SD-WAN as a one-size-fits-all solution that will entirely replace any existing network connection, specifically traditional circuits like MPLS. SD-WAN vendors who don't own or deliver underlying network solutions would have you believe that you can cobble together any collection of Internet connections, slap SD-WAN on top as an overlay, and have everything function "automagically."
Of course, it's not that simple. SD-WAN can deliver value in many ways, but the truth is—you can't ignore the underlying network. Think of the underlying network as the roads your data traffic travels, while SD-WAN is the traffic-management system. Regardless of the number of express lanes, detours and real-time traffic and routing analysis that SD-WAN provides, ultimately, a pothole-riddled, congested road is still going to result in a bumpy ride.
With this analogy in mind, let's set the record straight about SD-WAN.
Focus on the foundation
Simply put, SD-WAN can't fix bad Internet. It's an overlay, meaning it sits over the underlying network—whether that's MPLS, broadband, Internet, or a combination—to manage routing rules, deal with failure scenarios and prioritize traffic. Since the end-user experience is only as good as the underlying network, no amount of "smart" traffic management can fix a bad road.
Not all Internet is created equal
There is a fundamental difference between cable-provided broadband and a fiber-delivered Dedicated Internet Access service. Harkening back to the traffic analogy, think of cable-delivered broadband as a public highway. It's a shared service where users compete for available bandwidth with others on the same local infrastructure. With Lumen Dedicated Internet Access (DIA), you get a dedicated highway from your premises directly to the Lumen backbone rather than competing with other customers' usage on a public highway during rush hour.
What's more, cable-provided Internet and other, older broadband services are generally asymmetrical, meaning there's less upstream bandwidth than downstream. In an age of VoIP, UCaaS and other hosted SaaS offerings that depend on reliable Internet bandwidth (in both directions), this matters more than ever.
All in the backbone
Your provider's network and IP backbone matter. Beyond access differences, such as cable vs. dedicated fiber, your Internet provider's backbone and the extent of interconnects with other networks (aka "peering") will impact end-user experience.
Did you know that the Lumen IP network is one of the most interconnected internet backbones in the world? This means your applications, voice and other data traffic will take a more direct route with fewer hops, compared to other providers. While a smaller, regional cable provider may cost less, they likely won't have the extensive national or international peering interconnects needed for optimal performance.
Room to scale
System-Integrator-led or DIY SD-WAN deployments often combine various flavors of Internet, provisioned by various service providers. As networks scale with more sites, however, problems may arise with the range of different Service Level Agreements (SLAs) and performance fluctuations across various locations.
Furthermore, more service providers—with their own support numbers, portals and invoices—mean a higher operational overhead.
Talk to a Lumen Customer Success professional today for tailored advice on how to orchestrate your network with SD-WAN.
This content is provided for informational purposes only and may require additional research and substantiation by the end user. In addition, the information is provided "as is" without any warranty or condition of any kind, either express or implied. Use of this information is at the end user's own risk. Lumen does not warrant that the information will meet the end user's requirements or that the implementation or usage of this information will result in the desired outcome of the end user. This document represents Lumen's products and offerings as of the date of issue. Services not available everywhere. Business customers only. Lumen may change or cancel products and services or substitute similar products and services at its sole discretion without notice. ©2023 Lumen Technologies. All Rights Reserved.
---
Trending Now
You may also like