Realizing Growth Potential with a Complete Edge Application Delivery Solution
---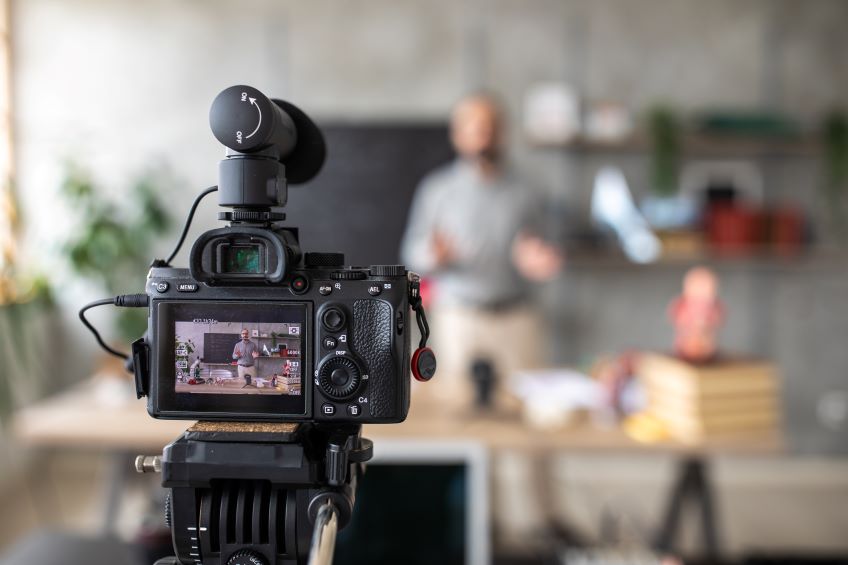 When Roadway Media, an innovative California-based startup with roots in the media and video distribution industry, chartered their course for where they wanted to go as a company, they knew that they needed a multi-faceted and flexible infrastructure partner with whom they could grow.
Later in 2021, Roadway will be launching an OTT video subscription network called Technology and Lifestyle that provides an alternative to live events and conferences, allowing businesses across the world to share ideas and expertise across different countries and languages. But with future plans to expand into both live and video on-demand (VOD) offerings across news, sports, and other video production, Roadway was determined to find an edge application delivery solution that could provide fast, reliable, and high-quality delivery while also offering the capability to add new functionality as they expand their video offerings.
Roadway's decision to focus on providing an alternative to in-person conferences was driven in large part by the travel restrictions and limitations brought about by the COVID-19 pandemic. To offer companies a video platform to replace the face-to-face interactions they used to experience at live events, Roadway's technical experts sought a delivery solution that could offer superior uptime with optimal reliability, as well as the capability to deliver high-quality video resolution for full HD and 4K screens.
Yet while other infrastructure providers with those capabilities turned away Roadway due to their relative youth as a company, Lumen prides itself on being flexible enough to work with both large and small broadcast solution providers. Most importantly, the Lumen content delivery portfolio offers Roadway the ability to pick and choose the solutions that best fit their delivery needs as they stand now, but also with the opportunity to add more services and functionality as their platform grows and expands to new markets.
When evaluating video delivery solution providers, Roadway zeroed in on Lumen after determining that it was the only one that met four key requirements:
Global CDN coverage with the ability to expand into new markets
The ability to deliver high-quality video resolution in full HD and 4K
Service level agreements that offer >99.9% uptime
Willingness and flexibility to work with SME companies
Of the four providers they evaluated that had the coverage and video quality which they required, only Lumen offered both the superior reliability and the flexibility to work with a growing startup. "Lumen was the only provider that could actually help us put HDR 4K in the U.S. and in Europe and make it look right," says Pallab Chatterjee, Chief Strategy Officer and Executive Producer at Roadway Media. "I called and said, 'This is what we're doing, this is our plan, this is what our expansion is going to look like.' And they were happy to work with us on all of it."
Roadway will be leveraging multiple solutions within the Lumen edge application delivery portfolio:
Lumen content delivery network (CDN), with an emphasis on North America and European locations, but also the ability to expand into the Middle East, Latin America, Asia, and Africa
Dynamic Content Packaging, which enables pre-recorded media files to be ingested and re-packaged across different streaming protocols
CDN Object Storage, an FTP storage solution for Roadway's expansive content library
CDN Edge Compute, which will allow Roadway to customize their delivery, subscription, and social sharing capabilities to account for differing regulations in European countries
But as the revamped Roadway Media platform expands, they'll be further counting on Lumen to help them reach their new targets. Some of those include expansion to their video content library, including an existing agreement for broadcast rights with CCUSA & BACA Cricket (part of USA Cricket) in anticipation of the sport's inclusion in the 2028 Summer Olympics. Additionally, they plan to greatly increase their video production capacity with plans to construct a full television production studio, a motion capture lab, a 200-seat event center with a full stage and luxury boxes, and a 5000-person multipurpose stadium.
As they expand to reach these goals, Roadway will likely need to add more delivery capacity and CDN points of presence around the world to meet the demands of a growing user base, new Edge Compute functions to meet their security and operational needs, and live broadcast capabilities through the Lumen® Vyvx® solution portfolio.
Should Roadway want to add these services to their delivery architecture in the future, they'll have the comfort of knowing that Lumen will be ready to enable their growth as soon as they are. By only having to build onto their existing solutions rather than trying to set up and configure new underlying infrastructure at the same time, Roadway will be well-positioned to tackle new delivery challenges as they arise.
Learn more about Lumen Application Delivery Solutions.
This content is provided for informational purposes only and may require additional research and substantiation by the end user. In addition, the information is provided "as is" without any warranty or condition of any kind, either express or implied. Use of this information is at the end user's own risk. Lumen does not warrant that the information will meet the end user's requirements or that the implementation or usage of this information will result in the desired outcome of the end user. This document represents Lumen's products and offerings as of the date of issue. Services not available everywhere. Business customers only. Lumen may change or cancel products and services or substitute similar products and services at its sole discretion without notice. ©2021 Lumen Technologies. All Rights Reserved. All third-party company and product or service names referenced in this article are for identification purposes only and do not imply endorsement or affiliation with Lumen.
---
Trending Now
You may also like