Planning to Win Includes Planning for Adversity
---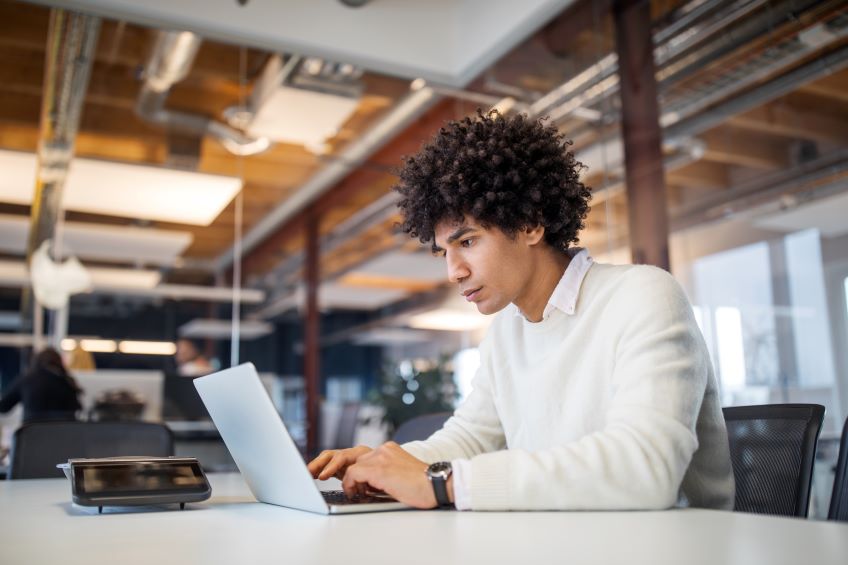 How do you perform under pressure? In sports, winning individuals and teams need resilience to stay focused and the mental agility to move their strategies forward. Businesses may have different stakes than athletes, yet they have the same needs in an unpredictable world.
I'm Lumen Technologies Vice President/General Manager for Texas and Oklahoma. Our customers lead in dynamic industries: healthcare, oil and gas, manufacturing, banking, major retail and a host of others. They are all willing to think differently to stay on top of their games in a rapidly evolving world. They deal with the pressure of competition and change every day.
They also know something about unpredictability. One memory that made me proud of my team occurred in the aftermath of Hurricane Harvey in 2017. I was inspecting the Lumen colocation facility in Houston shortly after the storm passed through, accompanied by the VP of Operations and his Director. There was a knock at the door and it was a customer in need. His on-premise data center was underwater, and he had salvaged as much equipment as he could fit into a van. Could we help him? We had him up and running within a couple of hours and took care of the paperwork weeks later when his administrative staff was able to return to the office. For him, it was quite an achievement in the face of adversity.
Achievement and adversity
I'm a sports fan of pretty much any sport, whether it's an individual competition or team based.
I love sports for the same reasons I love business. You can tell a lot about people by the way they deal with two ironically related things: the drive for achievement and the pressure of adversity. Achievement, like winning a game, is not an event. It is a long process of hard work, belief in the outcome, intelligent planning, intense preparation and execution. Even competitors in individual sports know it's a team effort, bringing together the right coaches, trainers and other support staff. I may be the general manager, but it's a team effort across the region.
Customers appreciate that approach. They don't look for vendors anymore. They want to expand their team with people who work hard and believe in the outcome. The team mindset also has to be flexible enough to deal with adversity.
Things change in an unpredictable world. In 2020, we helped customers get work-from-home plans in place on the fly and beefed up their e-commerce capability. Their long-term digital transformation plans changed because they had to. In the process, they established a new baseline to build from.
Resilience meets transformation
Like many of my Lumen colleagues, I'm involved with the InspireCIO organization. It's a tight-knit group of CIOs forced to embrace the pace of change in technology and the demands of the global economy. After the February 2021 issues with the Texas power grid in the face of extreme winter weather, the CIOs shared honestly about business and more. They talked about systemic issues and the need to think differently about business resiliency as well as putting the safety and well-being of their employees and customers ahead of other priorities. Another aspect of the team mindset is the knowledge that we're all in this together.
Business leaders recognize the hard work of achievement and the flexibility required when dealing with adversity.  It's recognized when we talk about digital transformation or the needs of the Fourth Industrial Revolution. Organizing a business for success today requires the right technology platform. Lumen's own transformation resonates for these leaders – taking our various infrastructure offerings and remaking them into an integrated platform of adaptive networking, edge computing, connected security and collaboration. We know what they're going through and we can help them rethink their business on our platform.
Achievement and adversity make an ironic pair. Dealing with the unexpected can range from competitive challenges to systemic issues that require business resilience. You need the right plan, the right platform and the right team to win in the face of any challenge.
Learn more about how Lumen powers the 4th Industrial Revolution.
This blog is provided for informational purposes only and may require additional research and substantiation by the end user. In addition, the information is provided "as is" without any warranty or condition of any kind, either express or implied. Use of this information is at the end user's own risk. Lumen does not warrant that the information will meet the end user's requirements or that the implementation or usage of this information will result in the desired outcome of the end user. ©2021 Lumen Technologies. All Rights Reserved.
---
Trending Now
You may also like