Manufacturing's huge impact adds up to huge vulnerabilities
Posted On October 14, 2022
---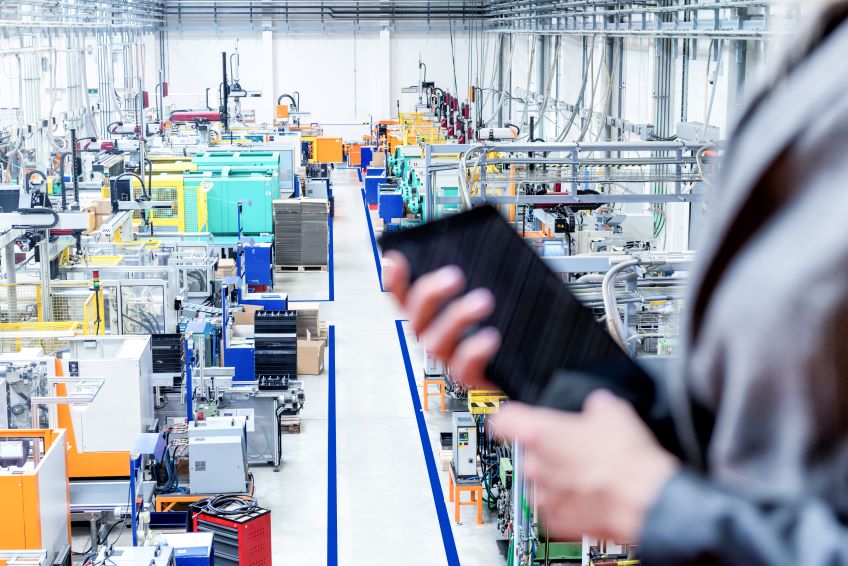 The airwaves are full of discussion around the state of the US manufacturing industry, which is diverse and hugely impactful on the economy. Let's explore that a bit more.
According to the National Institutes of Science and Technology, the manufacturing sector is more diverse than you might think. It includes subsectors like chemical manufacturing, cement manufacturing, food and beverages, and just over a third of the sector is technology products such as computers and other hardware.
McKinsey recently reported on the impact of the sector on the US economy. Manufacturing in the US is a $2.3 trillion industry supporting 12 million jobs. That's 11 percent of gross domestic product (GDP) and 8 percent of employment. The industry's contribution to the overall economy goes beyond those numbers, accounting for 60 percent of US exports and 20 percent of the nation's capital investment.
The pervasiveness of manufacturing demonstrates why the state of the industry is a hot topic heading into 2023. Numerous disruptions are happening — from technology, changing customer demands, new entrants to their marketplace, an aging workforce or new threats in the cybersecurity realm, which we explore more here.
Protecting a unique environment
One thing we highlighted in that executive brief is the unique IT environment manufacturers operate. It is loaded with risks that must be considered when designing security systems.
Manufacturers are on a digital journey, whether they want to be or not. Data is being generated in new ways and is more widely recognized as a valuable asset. Some manufacturers operate thousands of endpoints producing data and feeding it into other parts of the system. With the Internet of Things (IoT), these endpoints stretch from the factory floor to external networks. From the hacker's perspective, there is a huge attack surface to exploit.
A single piece of manufacturing equipment can cost millions of dollars. So, manufacturers will seek to keep that equipment going as long as possible before having to budget for replacing it. This can create an odd mix of old and new equipment. However, the legacy equipment might not be patchable with the latest security technology. You can't just replace them because they're expensive, nor can you take them down or isolate them in the flow because they are vital to production.
Manufacturers also exist within a deep, complex value chain. Earlier this year, Toyota's operations were suspended because a plastics supplier was hit by a ransomware attack. The sector operates within complex supply chains, warehouse management systems, vendor and procurement systems, connections to customers and a torrent of real-time data running throughout that system. As manufacturers progress through their digital journey, the necessity to connect disparate systems require opening up that value chain. In many instances, manufacturers are building interfaces and those interfaces increase the surface area for bad actors to exploit. The interfaces must be protected and the data running across them inspected.
The Lumen experience
Lumen works with a large number of major manufacturers on their overall enterprise IT needs – especially security. Our platform of adaptive networking, edge cloud, connected security and collaboration services combines an eco-system of partners that can be a piece of the puzzle to help tie the whole manufacturing system together and protect it.
For a deeper dive, check out the executive brief. Then let's talk about your needs.
This content is provided for informational purposes only and may require additional research and substantiation by the end user. In addition, the information is provided "as is" without any warranty or condition of any kind, either express or implied. Use of this information is at the end user's own risk. Lumen does not warrant that the information will meet the end user's requirements or that the implementation or usage of this information will result in the desired outcome of the end user. All third-party company and product or service names referenced in this article are for identification purposes only and do not imply endorsement or affiliation with Lumen. This document represents Lumen products and offerings as of the date of issue.
---
Trending Now
You may also like