How On-Demand networks stimulate Business Innovation
---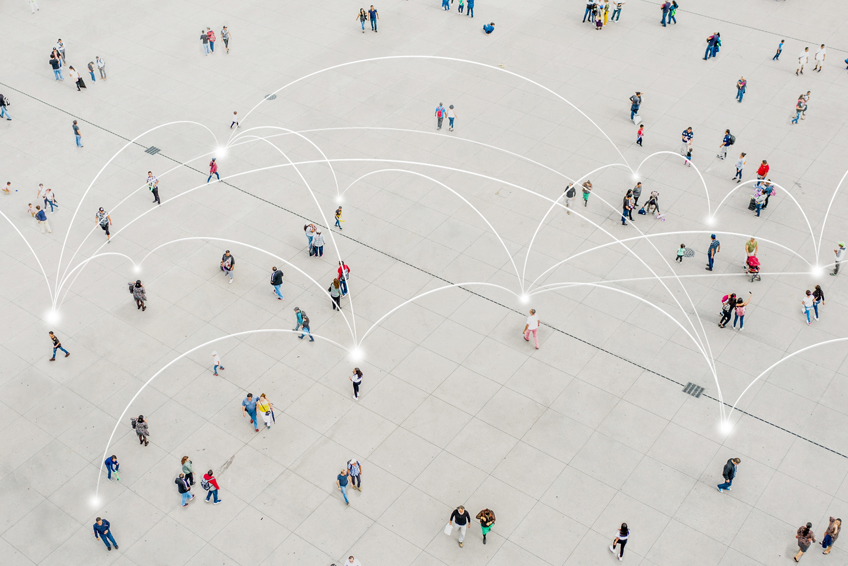 Modern network in minutes with Lumen® Internet On-Demand
In today's digital-driven world, businesses want a software-driven network that's fast, secure and can scale to accommodate changing business demands, and they want it supported by an on-demand, dynamic digital buying experience. Increasingly, today's businesses are turning to new models of networking by integrating hybrid cloud, SD-WAN, SASE and the internet to power their applications across an increasingly distributed environment.
57% of businesses say the lack of business agility is a problem with legacy systems, according to research from Deloitte. IT managers and executives want flexible, real-time network control in order to support the ever-changing strategic needs of the business. Our customers also tell us they want to consume network services in a digital, dynamic environment to better align with their changing business needs. Our customers asked, and we listened by introducing Lumen Internet On-Demand, a dynamic, dedicated internet that leverages the power of one of the most secure, connected networks in the world.
Lumen Internet On-Demand will be the first service added to the Lumen Network-as-a-Service (NaaS) platform with limited availability initially. Over time, the on-demand catalog will expand to include security, WAN, SASE and Edge services. This on-demand model will become the foundation for how customers consume Lumen services going forward.
Internet On-Demand provides an easy, dynamic buying experience that delivers powerful networking in minutes. You can easily and quickly activate internet to meet dynamic demand, while paying only for the connectivity that you use. Lumen has created a consumption-based buying experience which allows customers to browse capabilities, buy and activate internet service in less than 5 minutes, enabling real-time, self-service control.
How Lumen Network-as-a-Service and Internet On-Demand are different
NaaS has been a trending term for years with various definitions and meanings used by providers and buyers. It's often described as the ability to enable rapid connectivity via API or customer-portal interface and features management control capabilities. NaaS providers offer a range of solutions, from SD-WAN and SASE to cloud and internet connectivity. The many varied solutions that are attributed to NaaS and the vast differences in their "as-a-service" user experiences make it difficult to compare solutions due to inconsistent definitions.
Lumen takes a simple and straight-forward approach to NaaS that includes dynamic network connectivity that once established, can be paired with other over-the-top (OTT) applications like SD-WAN and SASE for a robust networking solution that's flexible enough to accommodate shifts in usage based on a real-time consumption model. Because our buying model is usage-based, you have the flexibility to turn network services up or down exactly when needed. With Internet On-Demand, IT managers can effectively manage unpredictable network usage demands.
It reminds me of when I ran out of cloud storage recently. While it may have required a few minutes of my day to correct, it was a situation that was easily resolved. I simply increased my cloud-based storage with a few clicks, solving the problem in minutes.
Likewise, the Lumen NaaS approach to usage-based network services is similar to buying storage capacity. With a few mouse clicks in the easy-to-use customer portal or an API call, you can configure and buy Internet On-Demand online and even better, receive your networking services in minutes. It's that easy.
Lumen Internet On-Demand fueled by the power and reach of our fiber backbone
Lumen operates one of the largest, most connected and most deeply peered networks in the world with ~400K route miles of fiber and ~160K on-net fiber locations. According to data from the Center for Applied Internet Data Analysis (CAIDA)1, Lumen is the #1 peered network with 6,300+ interconnects. Part of the Lumen network is a U.S. intercity edge network and is known as the largest high capacity, ultra-low loss fiber network in the world. Research indicates that a robust fiber backbone is of paramount importance to IT Managers with 90% of them saying fiber infrastructure is essential to a distributed cloud network2. With Lumen NaaS and Internet On-Demand, you have instant access to this vast fiber network resource, allowing you to support the high-performing applications and associated data you need to effectively innovate and run productive business operations.
This expansive Lumen fiber network also means that you not only get a first-rate dynamic user experience, but you also get award-winning solutions to support your investments in next-gen, latency-sensitive, connected ecosystems, like internet of Things (IoT); artificial intelligence (AI), and Big Data analytics to drive growth. The power and expansiveness of our fiber network provides the broad capabilities and services you need to grow and expand.
Uses for Lumen Internet On-demand
Our Internet On-Demand solution is ideal for mid-market businesses and larger enterprises looking for true network agility and seeking opportunities to simplify and make their network management easier. In fact, 90% of mid-market and large enterprises plan to use on-demand networking services over the next two to three years3.
Internet On-demand supports a multitude of business uses in a variety of business environments and specific networking scenarios: cloud migrations, sporting events, disaster recovery, backups, new businesses, conferences and trade shows, as well as concerts. Retail, finance, healthcare, government and other industries will benefit from having the ability to adjust their networking services as connectivity needs fluctuate.
Learn more about Lumen Network-as-a-Service and Lumen Internet On-Demand and how a real-time, agile network can benefit your business.
1The Center for Applied Internet Data Analysis (CAIDA), AS Rank, https://asrank.caida.org/asns
2Lumen Technologies, How Next-Generation Technologies are Powering Digital Transformation, April 2023
3BCG & Lumen NaaS Buyer Survey, April 2023
This content is provided for informational purposes only and may require additional research and substantiation by the end user. In addition, the information is provided "as is" without any warranty or condition of any kind, either express or implied. Use of this information is at the end user's own risk. Lumen does not warrant that the information will meet the end user's requirements or that the implementation or usage of this information will result in the desired outcome of the end user. All third-party company and product or service names referenced in this article are for identification purposes only and do not imply endorsement or affiliation with Lumen. This document represents Lumen products and offerings as of the date of issue. Services not available everywhere. Lumen may change or cancel products and services or substitute similar products and services at its sole discretion without notice. ©2023 Lumen Technologies. All Rights Reserved.
---
Trending Now
You may also like