Four Ways SASE Cuts The Cost Of IT Complexity
Posted On December 15, 2022
---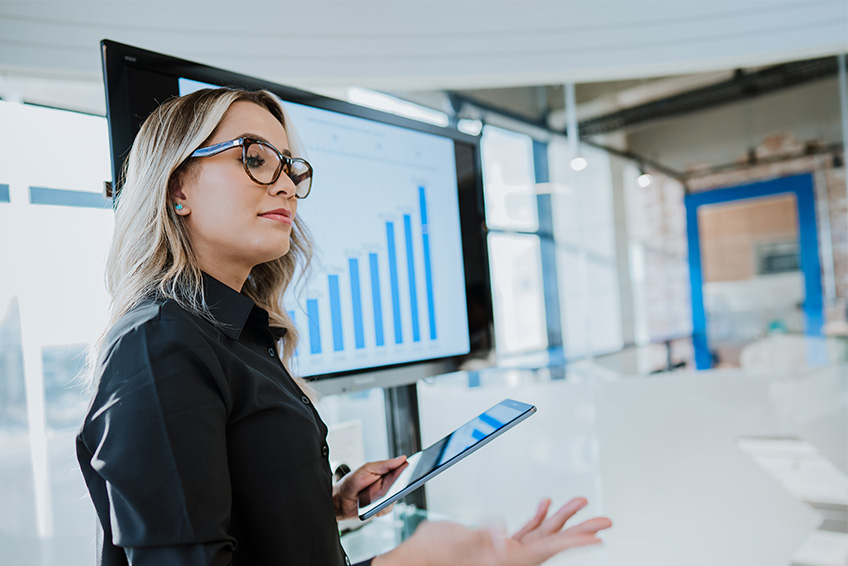 From the office to the couch to the coffee shop, today's workforce works wherever it can. For the IT professional, that presents an overwhelming range of devices, apps and connections to manage—usually with almost zero visibility. It's no wonder that in a recent survey, IT and security professionals identified three issues that remain top of mind: scaling performance; addressing privacy and data sovereignty concerns; and supporting remote access for unmanaged devices.1
To an enterprise already challenged with multi-cloud connectivity costs, security and managing disparate networks, the thought of adding Secure Access Service Edge (SASE) to the mix might seem daunting, especially when you think about the hidden costs of complexity—expenses that come from implementing and managing new technologies.
But IT pros are finding that SASE—a cloud-based architecture combining network transport and cybersecurity features, centrally controlled and managed in the cloud—can actually reduce complexity and increase efficiency, all while saving time, resources and money.
Let's take a look at four ways SASE can streamline networking and security and the costs associated with them.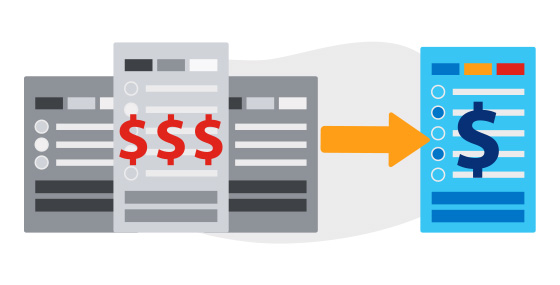 Centralize Management And Control
You hear a lot about the merits of keeping it simple. That adage certainly applies here. With SASE, you can centralize, and simplify, your network and security policy management.
No more managing different vendors, devices and their varied command lines of code—with a number of applications on each device. SASE lets you condense it all to a digital overlay experience. This gives you enhanced visibility and control over application access—and optimized application performance throughout your distributed workforce. You'll have fewer vendors to deal with, less required hardware, and with service automation, fewer chances for human error.
Break Down Silos
Networking and security used to be treated separately, implemented with multiple point solutions managed as silos that proved to be both complex and costly. SASE lets you unify your networking and security teams—and manage the entire solution from a centralized, intuitive interface. This improved communication between networking and security, and the greatly enhanced visibility, helps eliminate troublesome silos for good.
Lock Down Security
With the trend in more remote work comes increased security risks. Once upon a time, you had complete control over the data center. Now you've gone to the cloud, with people sharing the same applications, sharing internet connections with their kids at home or the guy sitting next to them in a coffee shop. There's no telling what these devices are being exposed to.
The expanding edge of the enterprise network creates unfortunate opportunities for cybersecurity threats. SASE is seen by many as the solution to those risks. SASE brings together existing, disjointed security infrastructure and offers tighter security than found with typical VPNs. Virtually every process can be streamlined and securely applied. Its unified protection, platform and visibility (thanks to a single console) reduce time to detection, a critical factor in protecting your business assets against a growing variety of cyberthreats.
Achieve Real ROI
Throughout its implementation and ongoing management, SASE provides a solid return on your investment. SASE has been found to reduce risk, increase the speed of cloud and digital transformation, and reduce overall costs.
Because SASE is a converged solution uniting multiple network and security features under a common service platform, there are fewer vendors to deal with. Less hardware is required. Configuration time is reduced. There's virtually no maintenance, upgrades or troubleshooting that isn't handled by the provider.
What's more, you don't pay for network capacity overage you don't need. And since the software-based SASE supports a graduated, grow-as-you-go approach [LINK: https://blog.lumen.com/grow-as-you-go-with-a-modular-sase-architecture/], you get a low-risk, reduced-cost adoption path.

Lumen SASE Solutions. Streamlined management. Centralized Control.
Lumen® SASE Solutions unites the purchase, deployment, orchestration and management of software-defined network infrastructure and information security to simplify the delivery of applications wherever the business needs them.
It takes full advantage of the Lumen Platform—the fastest, most secure platform for next-gen apps and data, built to deliver the scale, speed and intelligence that cloud and edge applications require, making it easy to run and respond quickly.
By reducing complexity, Lumen® SASE Solutions give you a means to centralization, a way to eliminate silos and improve security and true ROI.
1 Remote Hybrid Work Security Report, Check Point Software Technologies, 2022.
https://pages.checkpoint.com/remote-and-hybrid-work-security-report.html
2 https://www.open-systems.com/sase/roi/
This content is provided for informational purposes only and may require additional research and substantiation by the end user. In addition, the information is provided "as is" without any warranty or condition of any kind, either express or implied. Use of this information is at the end user's own risk. Lumen does not warrant that the information will meet the end user's requirements or that the implementation or usage of this information will result in the desired outcome of the end user. All third-party company and product or service names referenced in this article are for identification purposes only and do not imply endorsement or affiliation with Lumen. This document represents Lumen products and offerings as of the date of issue.
Related Posts:
---
Trending Now
You may also like