3 Key Ways SASE Can Increase Productivity Through Convergence
Posted On December 6, 2022
---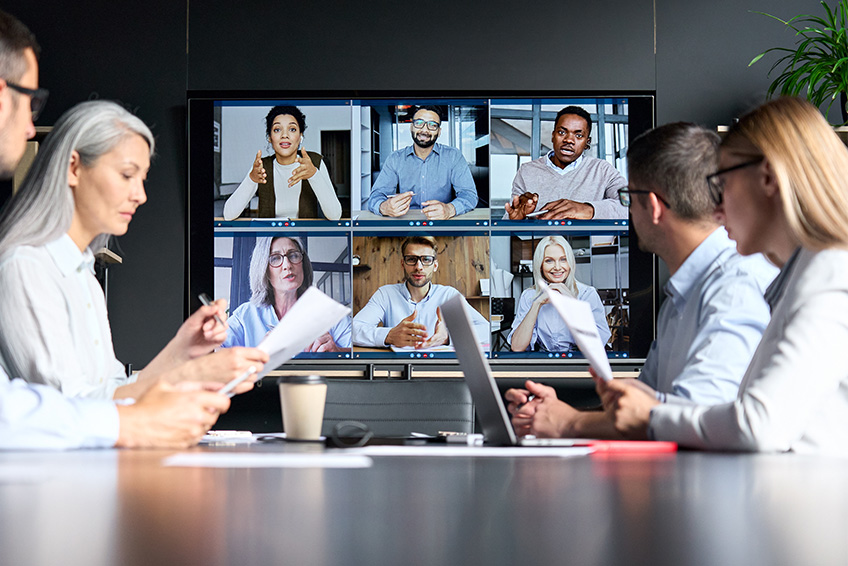 As business operations trend toward an increasingly remote landscape, organizations must evolve their technology and processes for efficient growth—and the lasting effects of the pandemic have only expedited the need for digital transformation. A Quadrant Strategies 2022 Global Trend report confirms this trend, sharing that two in three global ITDMs believe changes to business operations brought on by the pandemic will remain and represent a long-term shift in business strategy.1
While digital transformation offers exciting new opportunities—such as the ability to access and leverage data in real time—change does not come without challenges.

Enter Secure Access Service Edge or SASE. SASE replaces the need to run security at a centralized data center by securing the WAN in a cloud-native way. SASE introduces a modern architectural framework that is generally comprised of five networking and security technologies including:
SD-WAN
Firewall as a Service (FwaaS)
Cloud Access Security Broker (CASB)
Secure Web Gateway (SWG)
Zero Trust Network (ZTNA)
This convergence of technology optimizes and extends the performance of applications across users, premises, edge and public or private cloud environments, helping to increase productivity by unifying the digital experience.
Digital Transformation For Enhanced Productivity  
Evolving solutions that support remote teams and expand the network perimeter bring forth new levels of complexity in technology and heightened business risk. Despite these uncertainties, organizations that focus on digital transformation report a positive impact on operational efficiency, including a 25-39% increase in employee productivity.3 SASE allows businesses to safely optimize their technology and pursue digital transformation by streamlining IT operations into a more secure solution, simultaneously reducing cost and risk.
Here's how SASE can maximize productivity.
3 Benefits To Productivity With A Unified SASE Approach
As IT leaders become more familiar with the benefits of SASE, they must be able to communicate the potential for positive organizational impact to drive internal adoption. If your organization desires improved efficiency and IT agility, SASE can deliver both while bolstering business continuity.
1. Converging Technology For Operational Efficiency
Because SASE is a single service that converges multiple standalone technologies in a unified cloud-based digital platform, you will have fewer vendors to handle, less hardware and virtually no maintenance, upgrades or troubleshooting when the solution is managed by a single provider.
Additionally, SASE can increase operational efficiency and save money by:
Minimizing the costs of legacy systems, allowing funds to be better utilized
Helping your business use only the necessary network capacity
Streamlining solutions with fewer vendors, providing a more unified digital experience

2. Breaking Down Organizational Silos
As a cloud-based, scalable tool with security inspection at local edge nodes, SASE can securely and easily accommodate thousands of remote workers. Without SASE, remote users are served by numerous and complex VPN solutions, and disparate CASB, web security and identity tools with client software potentially required for each.
SASE can break down organizational silos by:
Encouraging collaboration between network engineers, application developers and security specialists
Allowing people and access managers along with compliance teams to connect and define policies for data loss prevention (DLP), cloud access security brokers (CASBs) and zero trust network access (ZTNA)
With SASE, you can enhance collaboration and connectivity of remote workers by removing the need for cumbersome VPN concentrators and multiple software solutions.
3. Streamline IT Processes
With SASE you can have everything—from identity and endpoint security to network defense—consolidated into a single cloud-based control center. Potential benefits of simplifying and centralizing technology include:
Improved visibility and security
Streamlined IT processes
Reduced complexity and downtime required for maintenance
Greater centralized management capabilities
SASE allows you to field new applications or services easily without being slowed down by required changes to discrete networks and security appliances across data centers, campuses and remote offices.
Now that you understand how SASE can positively impact productivity within your organization, you may be wondering how to finance it. The good news is that you likely already have some of the funds for SASE allocated to its component parts as standalone investments such as:
Digital transformation, cloud migration and WAN modernization initiatives
Remote and hybrid work arrangements
Business continuity strategies
Network, cloud and endpoint security strategies (such as Zero Trust)
However, to get the most out of a SASE solution, you'll need the right ecosystem. Let's review what you should look for in a credible SASE provider.
An Elevated SASE Experience On The Lumen Platform
While SASE is already helping businesses power next-gen apps and data, its capabilities are still evolving. Gartner predicts that by 2025, at least 60% of enterprises will have strategies and timelines for SASE adoption.4
Transitioning to a complete SASE model will take time and the right partnerships to maximize the benefits. You'll want to seek a provider that will aggregate key areas including infrastructure assets, partner ecosystem and service management.

Lumen® SASE Solutions unify network and security with a centralized cloud-based experience that offers flexible deployment options, making it simple to design the right solution for wherever you are in your SASE journey.
What makes Lumen® SASE Solutions unique?

Lumen makes SASE adoption seamless through our digital-first marketplace and vast partner ecosystem, including Fortinet and VMware. With an extensive worldwide fiber network, end-to-end visibility and simplified operations, Lumen® SASE Solutions can deliver enhanced productivity and the full benefits of SASE to your organization.
Talk with your sales representative and explore how Lumen can help your business by driving productivity today.
1Quadrant Strategies, Global Trend Report: How the 4th Industrial Revolution is Changing IT, Business and the World, July 2020.
2ESG Master Survey Results, Transitioning Network Security Controls to the Cloud, July 2020.
3 NTT and CISCO, Network and Security Transformation Empowers the Business: Aligning the SASE Road Map to Strategic Organizational Goals, 2021.
4Gartner, Checking in on SASE, March 2021.
This content is provided for informational purposes only and may require additional research and substantiation by the end user. In addition, the information is provided "as is" without any warranty or condition of any kind, either express or implied. Use of this information is at the end user's own risk. Lumen does not warrant that the information will meet the end user's requirements or that the implementation or usage of this information will result in the desired outcome of the end user. This document represents Lumen's products and offerings as of the date of issue. Services not available everywhere. Business customers only. Lumen may change or cancel products and services or substitute similar products and services at its sole discretion without notice. ©2022 Lumen Technologies. All Rights Reserved.
---
Trending Now
You may also like