Implementing USAF EITaaS: From the infrastructure model to future considerations
Posted On September 22, 2022
---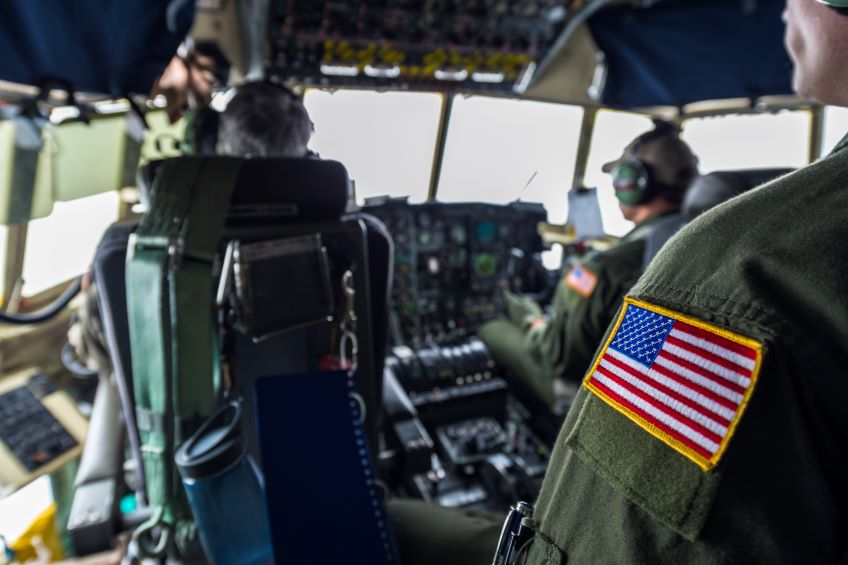 The world is changing, and America's military forces are changing with it. The technology supporting today's modern warfighter are just as important as the physical equipment needed on the battlefield. Yet, national security is better served where military staffs can focus on adversaries, tactics, and strategy while leveraging industry partners to support areas, such as maintaining IT infrastructure.
The Department of Air Force (DAF) Enterprise IT as a Service (EITaaS) Base Infrastructure Modernization (BIM) procurement is looking to do just that by evolving its Digital Modernization Strategy to an "as a Service" model integrating network, end-user services and computing platforms through a series of three procurements anticipated to be awarded FY2022 through FY2024.
Many lessons have been learned from the EITaaS Network as a Service (NaaS) Risk Reduction Effort (RRE). The DAF continues to refine its approach to meet its objectives to modernize, consolidate and look for improved IT operations while reducing overall costs. As the DAF moves forward with its EITaaS procurements, Lumen sees an opportunity to leverage its expertise serving Defense agencies and as a global solutions provider to offer strategic recommendations to the Air Force decision makers to achieve these objectives.
An Operating Model for Success
An important first tenant of success is choosing the right implementation model, Contractor Owned/Contractor Operated (COCO) or Government Owned/Contractor Operated (GOCO). The BIM contract can benefit from one unified approach which industry has used for over 25 years.
The COCO model places the total cost allocation on the qualified vendors who understand service contracts and how to operate within this environment. There are full lifecycle benefits such as:
shifting to an operations and maintenance model eliminates capitol expenses,
it reduces programmatic complexity and colors of money issues while establishing more consistent contract cost certainty for budgeting purposes, and
the burden of modernization would rest with the vendor and equipment cost recovery would be amortized over the period of performance of the awarded task order.
In addition, Lumen would work with the DAF to define clear equipment transference back to the Government ownership at nominal cost or no cost to the Government.
With clearly defined statements of objectives and incentivized service level agreements, a COCO model approach will deliver on the requirements of the DAF while driving continual innovation.
Base Tenant Inclusion for Maximum Efficiencies
The scope of the BIM touches many areas beyond the host tenant, such as base wide infrastructure including ISP/OSP and wireless services. Lumen recommends the program consider all tenants at the base to truly achieve economies of scale, significantly improve implementation efficiencies and for cost reductions. It would also maximize service coverage, increase physical security, and serve the entire community of interest from official business to unofficial business services, such as housing and support services.
Infrastructure for future needs
Lumen sees additional opportunities for the DAF to execute EITaaS BIM with improved effectiveness in two major areas:
Scope of the BIM program requirements should be reflective of current and future capabilities to keep the contract relevant over the period of performance,
Clearly defined concept of operations and interoperability for the entire EITaaS digital modernization procurement (Wave 1, BIM, and Wave X),
Take an integrated approach to the procurement that encompass the total program ecosystem.
Transition
As a global program supporting 185+ DAF installations, the key to a successful transition and implementation lies in having a master program schedule that incorporates base level missions which influence program rollout and execution of BIM. This effort by the DAF will ensure the vendor partner comes to the table having the right level of detail to minimize potential gaps and schedule delays.
Conclusion
The DAF is evolving with its EITaaS program objectives to modernize, consolidate and look for improved IT operations while reducing overall costs. Lumen's capabilities as a global network provider and our deep expertise supporting Department of Defense positions us to execute on the objectives of this program. The Lumen platform is the result of all our network assets, cloud and edge connectivity, security, and collaboration solutions coming together to deliver the fastest, most secure platform for next-generation applications and data.
Lumen looks forward to presenting a series of BIM articles further exploring each topic area above with analogous examples and recommendations for DAF decisionmakers.
---
Trending Now
You may also like