Drive Growth With The Right IP Services For Your Business
---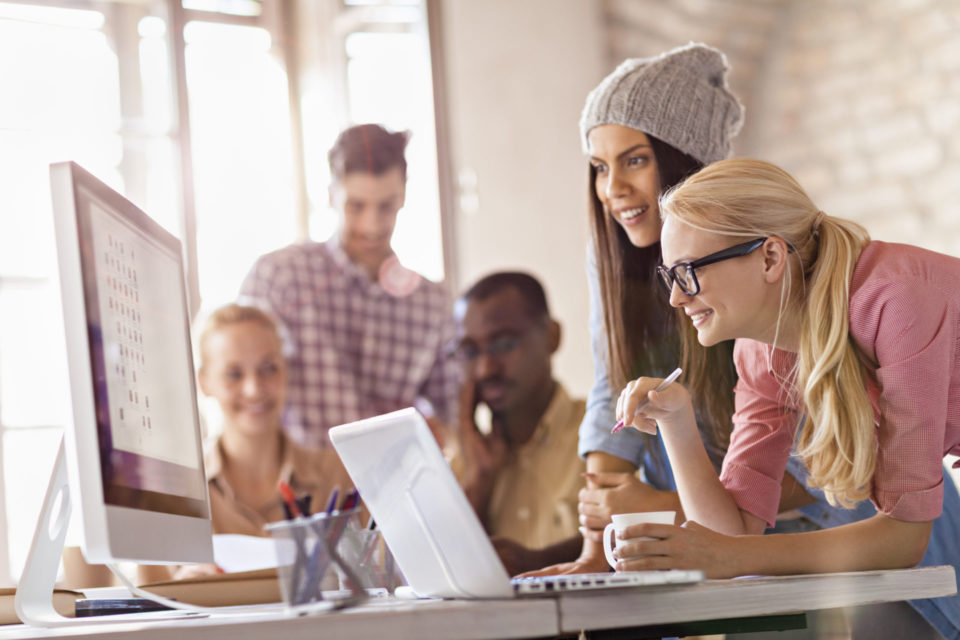 Small, medium-sized and highly innovative companies all have growth plans that require coordinating many moving parts at blazing speed. Execution is everything whether it involves employees in a hybrid workforce, new product or service offerings, enhancements to the customer experience or a million other things.
Many of these companies were born in the cloud, so they are lean in IT staff, using Software as a Service (SaaS) applications wherever possible. Often, they also operate in a highly distributed fashion, between hybrid workforce practices and human resource strategies of hiring the best person possible regardless of geographic location. Many try to stay on the cutting edge of technology such as Internet of Things (IoT) implementations to gather data to feed into analytics and artificial intelligence (AI) systems.
When it comes to network access these companies need solutions that provide growth, simplicity and security. That's what the Lumen IP solutions deliver by offering High-speed Internet, Dedicated Internet Access (DIA) and Fiber+ Internet in one scalable service.
A distributed environment with unique needs
One trend in corporate IT is the dissolving of the network perimeter. The companies I'm talking about here might never have had a defined perimeter to begin with. They are highly distributed organizations that need highly distributed solutions. Some have reached a scale or complexity in their particular business models that they increasingly resemble large enterprises in their needs even if other measures such as employee headcount are smaller.
They depend on IP-based solutions to use their cloud resources and to connect remote locations, whether those locations are brick and mortar branches, employee homes or data-gathering IoT devices. They need security built-in to those access technologies with the option to layer tailored security technologies on top of that baseline.
The bundle for SMB growth
Different segments of the SMB world will have different needs. In fact, any given company may have distinct needs based on business model, asset locations and customer set. The Lumen IP solutions bring together the best services on the best network, including:
Dedicated Internet Access: DIA is dedicated bandwidth exclusively for your business with speeds up to 100 Gbps. It offers flexible transport options including Ethernet and fiber to support global operations.
High-speed IP: HSIP offers flexible, scalable access to a global IP backbone to support growing businesses with high data transit demands. Lumen can connect customers in more than 110 countries and over 6,000 cities across the globe.
Fiber+ Internet: Fiber+ is Lumen's innovative self-service offering where customers can configure and deploy an enterprise-grade fiber network with simple online tools. The service includes Lumen-provided devices to manage access from your locations, or you can supply your own device gateway.
All of these services come on one bill, on the most deeply peered network in the world. The Lumen network is secure by design, offering unmatched threat visibility from Black Lotus Labs, the Lumen threat intelligence team. Lumen IP Bundle can amplify, simplify and secure a fast-growing company.
Contact Lumen to discuss your IP needs today.
*CAIDA, AS Rank, December 2022
This content is provided for informational purposes only and may require additional research and substantiation by the end user. In addition, the information is provided "as is" without any warranty or condition of any kind, either express or implied. Use of this information is at the end user's own risk. Lumen does not warrant that the information will meet the end user's requirements or that the implementation or usage of this information will result in the desired outcome of the end user. All third-party company and product or service names referenced in this article are for identification purposes only and do not imply endorsement or affiliation with Lumen. This document represents Lumen products and offerings as of the date of issue.
---
Trending Now
You may also like